A business assessment is an ideal first step in the coaching process.
For MDS to provide a valuable coaching experience and useful result it is imperative that we understand the environment that you work and the daily challenges you face as a business leader.  An initial meeting with you to discuss your situation and your concerns is the first step on the agenda. You can provide us with your perspective on the business and what areas you need the most help with.   Next a facility tour along with an introduction to your key management team along with an understanding of their interaction with you and the scope of their role in your company, if applicable.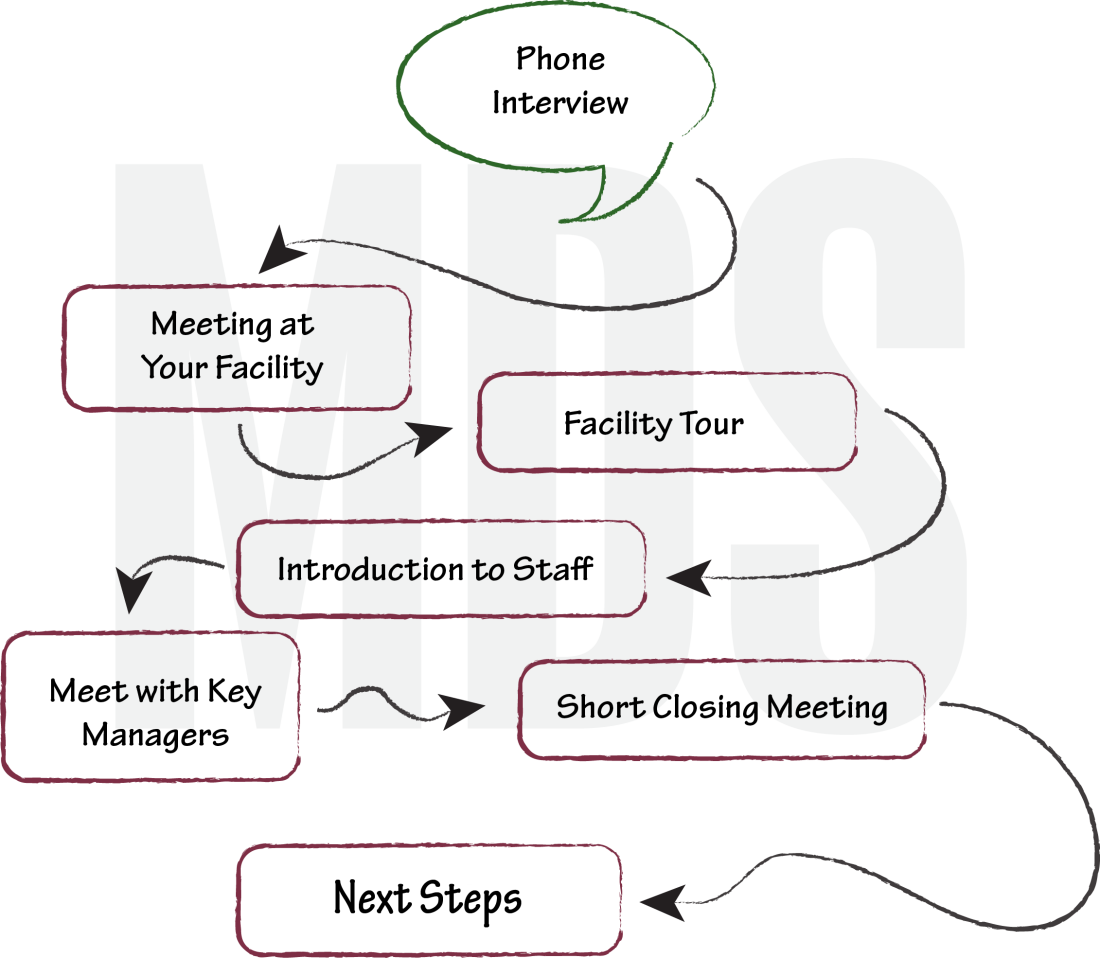 If possible we would like to have a short meeting with any staff members you feel are important for us to understand as part of the solution to your challenges and to expedite the coaching process. At the end of our initial meeting we would like to come away with a good understanding of what your personal business challenges are and how they relate to your daily business operations.  After this we will return to outline what our recommended process will be to create a fulfilling coaching process.
A business assessment is an important first step in the overall coaching process. Mapping out a starting point is just as important as setting goals.  Our best long term coaching relationships come from a thorough and honest business assessment.